SUP FAQ – Frequently asked questions
The same questions reach us again and again. Therefore we have started to collect the most important questions about Stand Up Paddling. Here you can find a selection of the most important points about your favourite sport SUP – our SUP FAQ: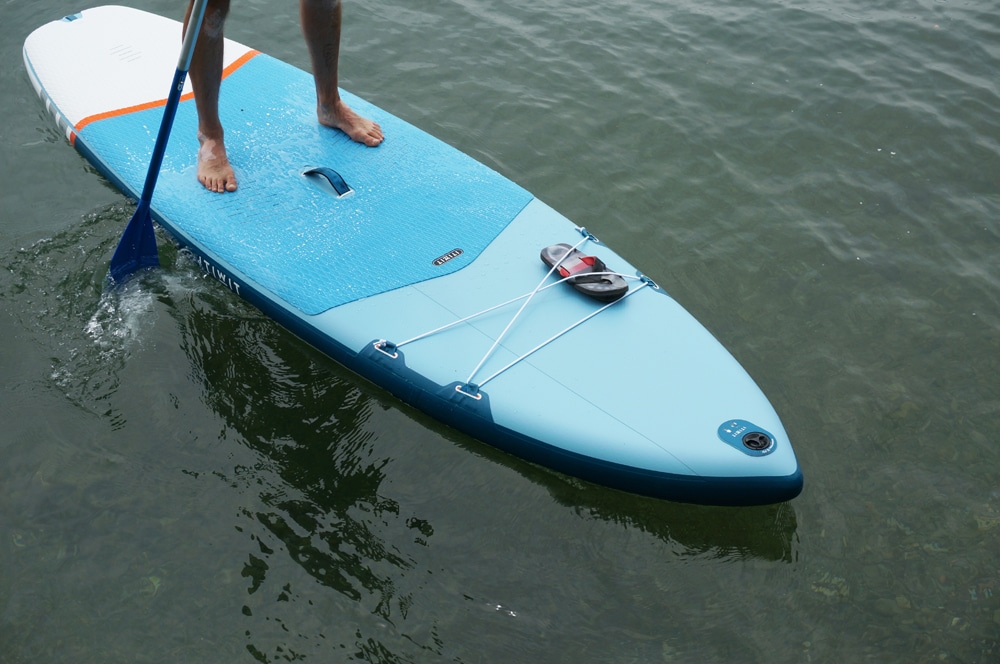 1.) How much does a SUP Board cost?
Meanwhile there are SUP boards available from about 250€ (incl. paddle and pump). Unfortunately, we cannot recommend these very cheap SETs without reservation. Cheap, passable beginner boards start at 350€. Details can be found in the blog entry about cheap SUP boards.

For a board with good value for money we recommend one in the middle price range between 400-650€. Premium brand boards usually cost from 700-1000€. Touring and race boards are usually a bit more expensive than beginner/allround boards.
2.) How stable is an inflatable SUP board?
The stability is determined by the shape, width and thickness. Normally all inflatable iSUP boards are now quite stable. More expensive branded boards often use more modern technology, better material and are therefore usually more stable.
3.) Does the length and width of the board influence the riding characteristics?
Rough – The longer and slimmer the board, the faster. The wider the board, the more stable it is.
If you are still looking for the perfect SUP board for you, then take a look at our SUP buying advice. There everything is explained in detail and you will find the right board for you.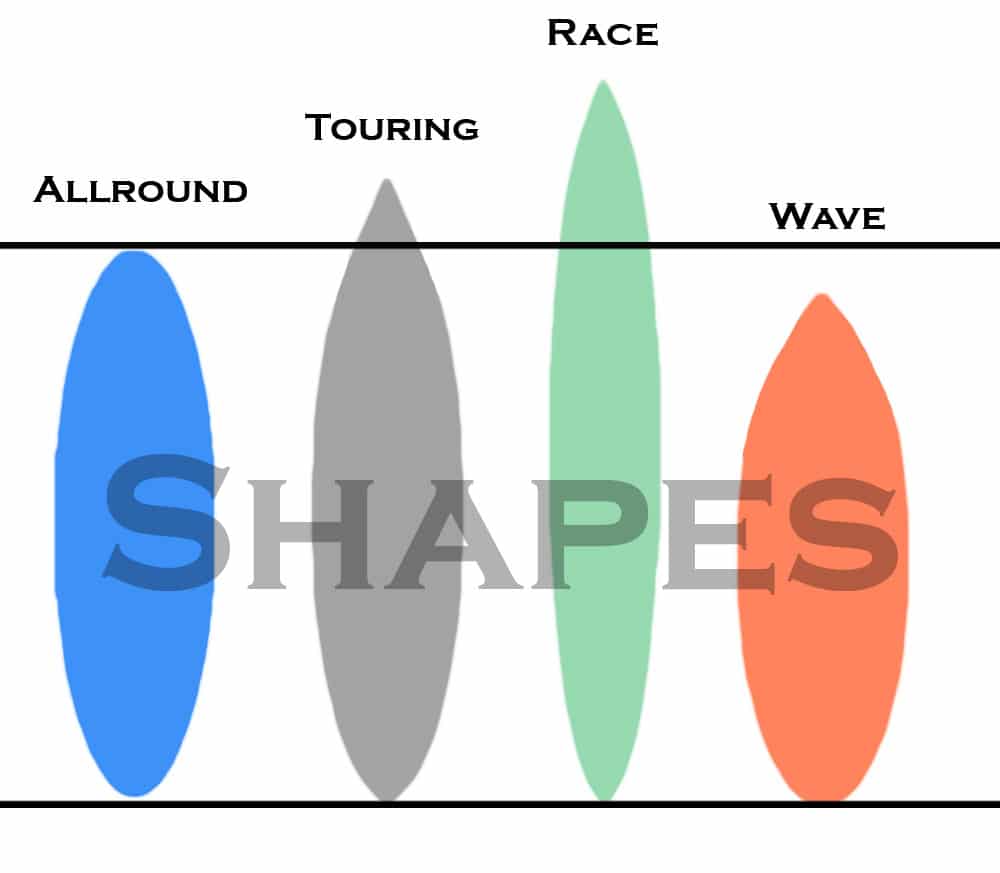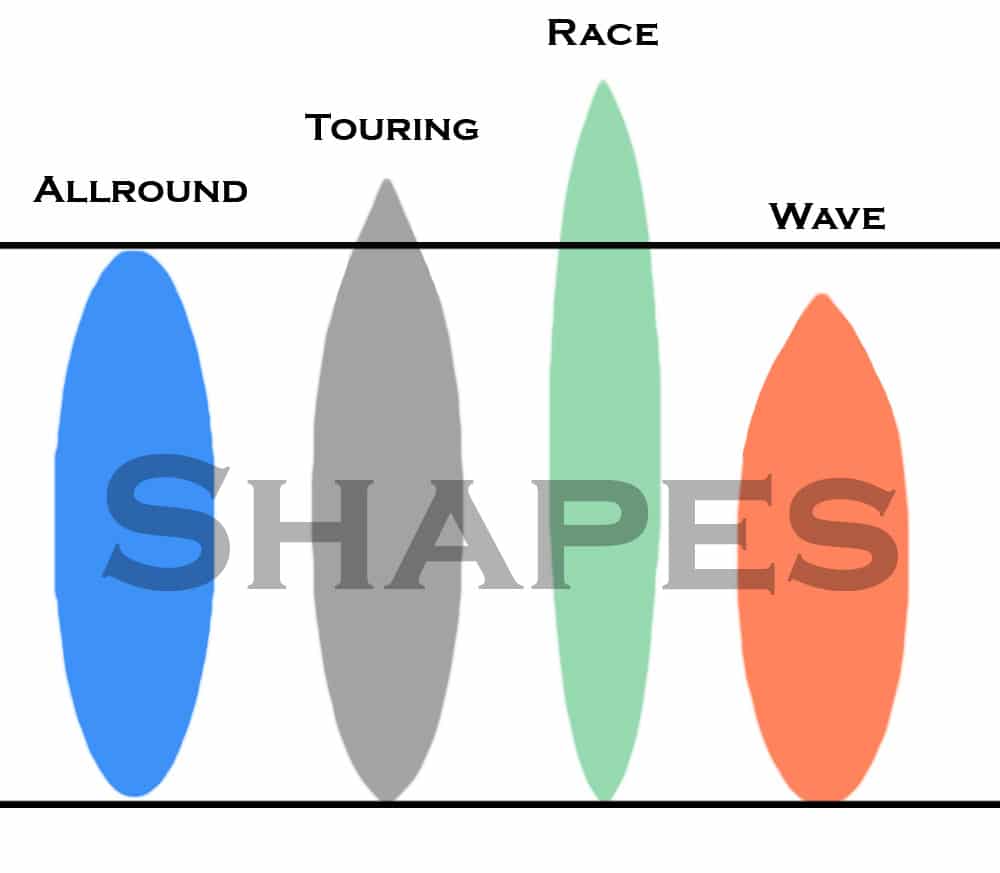 ---
4.) How do I find the right SUP paddle?
This is an often underestimated and extensive topic, which we have already dealt with in detail in a SUP paddle blog post. In a nutshell: The paddle should be adjustable in size to fit your body size.
It is also worthwhile to invest in high-quality and especially light paddles. The paddle is also moved with every movement on the SUP, a light paddle makes it much easier and increases the fun noticeably.
5.) How long do I need to inflate my SUP board?
You can't say this in general terms, because it depends on the volume of the board. Also there are sometimes boards that require a higher pressure than 15 PSI. With a standard double stroke pump you can usually achieve this between 5 and 10 minutes.
At the beginning, when air is only pumped without pressure, air can be pumped with the double stroke pump while pulling and pushing. Later, the pump can be adjusted so that no air is pumped when pulling. If the warm-up before paddling is too much for you, an electric pump can help. This is available with battery or for the car battery with 12V connection.
6.) To what pressure do I have to inflate the board?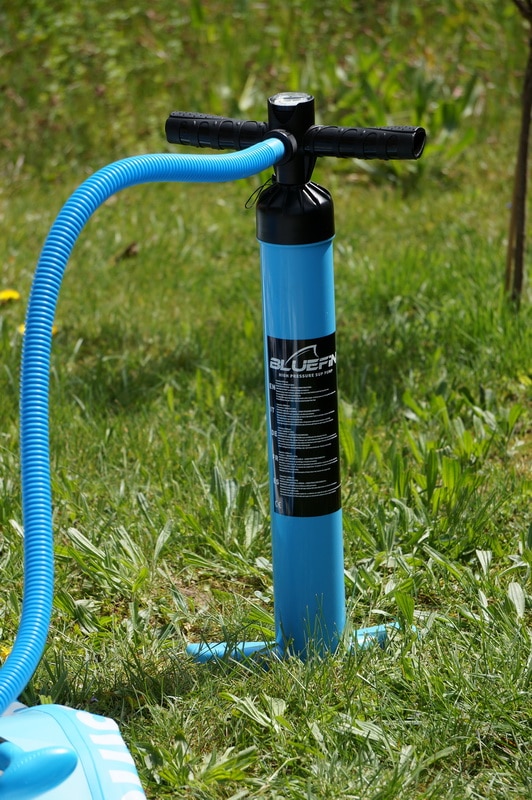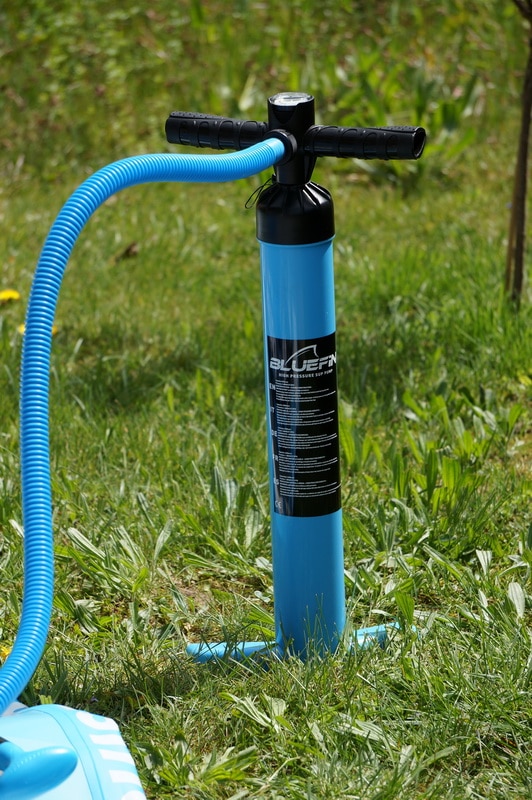 Most boards have a target pressure of 15 PSI, which is about 1 bar. There are a few boards (especially in touring or racing) which also require 18 PSI. The pressure gauges of the pumps usually show the pressure in PSI and (the SI unit more common in our country) bar. The exact pressure your board needs is usually indicated directly on the valve itself on the board or in your manual.
---
7.) How long does it take to empty and reassemble a SUP board?
Emptying a SUP board takes only a few minutes. Open the valve (press and turn). You can either pull out the remaining air with some pumps or simply roll up the board and push the air out. Before you store your board it must be dry.
8.) SUP FAQ: Do I need a life jacket?
Life jackets increase safety. Therefore a life jacket on a SUP board can make sense. There are safety vests which can be inflated by pulling on a strap. These vests do not hinder you when paddling and therefore "normal" vests are preferable. On some lakes life jackets are also compulsory.
9.) Can the SUP board fin be removed?
The large center fin can be removed on all inflatable SUP boards. Some boards also have small side fins – these are usually not removable and are firmly glued to the board. More information about the right SUP fin in the blog entry.
10.) Can I take a SUP board with me on holiday, e.g. on the plane?
Of course you can take your SUP with you on your well-deserved holiday. The iSUPs are designed for easy transport. Nearly all boards come with a transport backpack in which the board can be transported. Whether in the car, train or plane – that is no problem. In the plane itself as hand luggage – the SUP is certainly too big for that. But as a normal task or sports baggage it should work.
11.) Can I take my dog to the SUP?
Yes, this is possible and is also practiced more often. Just put the dog on it or sit on it and go. The extra weight should not be a problem.
12.) How many people can be on the SUP Board?
It is possible to take several people on one SUP board. This depends on the size and volume of the board. For most SUP boards, the manufacturer's specifications include a maximum weight.
On most boards two adults or one adult with a child can sit on the SUP board. It paddles easily when the second person is sitting or lying down. With two standing persons it gets much more tilted. There are now also very large family SUP boards that can accommodate up to 10 people and paddle at the same time. Great fun for the whole family!
---
13.) How do I know if my board is leaking?
If you suspect that your board is losing air, just leave it for a day and then check the pressure again with your pump. However, if the weather and/or temperature changes, the pressure in your board may change just because of this. In this case we recommend that you inflate your board and rub it with detergent water. You can recognize the hole by the bubbles that may form somewhere. Larger leaks can also be easily heard when the board loses air.
14.) How do I repair my SUP Board?
A repair kit is included with most SUP boards. It contains PVC patches and glue. For SUP repair we have written a separate blog entry with instructions.
15.) How do I have to store the SUP board, e.g. in winter?
It is best to store the board in a dry, dark room. Not in a humid and not in the sun. There is a recommendation of the manufacturers not to store the boards rolled up in a rucksack for a longer period of time, but rolled out flat. This will not cause any cracks in the material. For the annual care and cleaning there are appropriate care products. You can also find instructions for SUP board cleaning in our blog.
16.) How can I learn the right riding technique?
For the start you can make do with YouTube videos or our SUP driving technique article. If you want to know more after your first SUP laps or if you just want to learn the technique from a pro, then have a look around – there are many courses on offer.
---
We hope the SUP FAQ has helped you to answer your open questions. Feel free to browse through our site and find the perfect SUP board for you.