You still need the right paddle board accessories to start your stand up paddle adventure? One thing is for sure: Stand Up Paddling is not easy with just one board. But one thing is also certain: you don't need much more than a board. In this article we will introduce you to all the paddle board accessories you need for a successful SUP adventure. We have recommendations for every paddle board accessory category. We use many of these products ourselves and can therefore recommend them.
---
Paddle Board Accessories: Paddle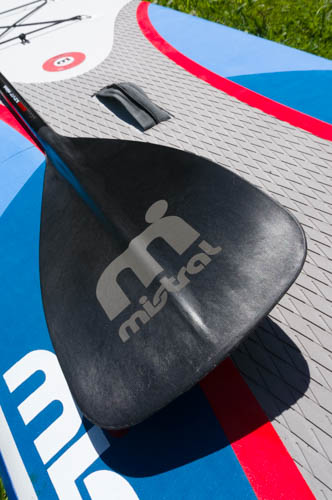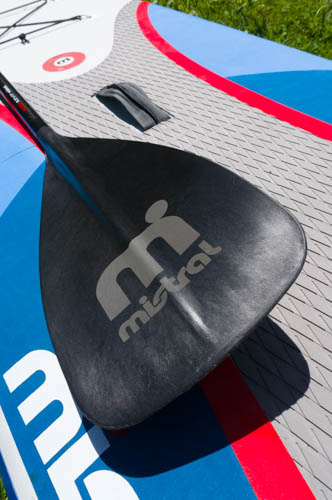 Absolutely indispensable is of course a paddle. Generally speaking: Not too cheap (no bad quality), but spending up to 300$ is not necessary. The paddle should be adjustable, so that you can adjust it perfectly to your needs and people of different heights, so that you are even able to paddle on your knees in an emergency. We have selected 3 paddles that we reviewed and can recommend for you.
Before you buy a paddle, we have put together some tips for you to consider. As there are a lot of paddles available, it is not easy to make the right purchase decision here.
The paddle you buy must be oriented to YOU, the rider. The most important thing is your height. The paddle should be 5-25 cm bigger than yourself, depending on the area of use. For beginners and short distances shorter, for long distances rather longer.
---
Height adjustable paddles
Height adjustable paddles offer many advantages: People of different heights can use it without any problems when their needs and areas of use change. Whether standing on the lake, kneeling in unsafe situations or in a sporty position on a moving water i.e. a river – you can always adjust your paddle to your needs. And the most important thing: The paddle can be adapted perfectly to you.
Most adjustable paddles consist of a combination of glass fibre, carbon and aluminium and are also as balanced as possible in terms of robustness and weight.
Since the boom of the inflatable boards, the adjustable paddles that can be dissembled are more and more common: Due to the easy transportability of an adjustable paddle, it fits perfectly as paddle board accessory to the transportable, inflatable paddle board. And the paddle can be put back together in seconds.

Materials for the Paddle
The material has a great impact on the price. For cheap paddles, your choice should be aluminium or plastic. Carbon paddles are more expensive, but offer advantages in terms of weight.
Since there is even more to consider when choosing a paddle, we have explained all paddle choices in more detail on one page: Buying a SUP paddle
---
The perfect clothing on the Paddle Board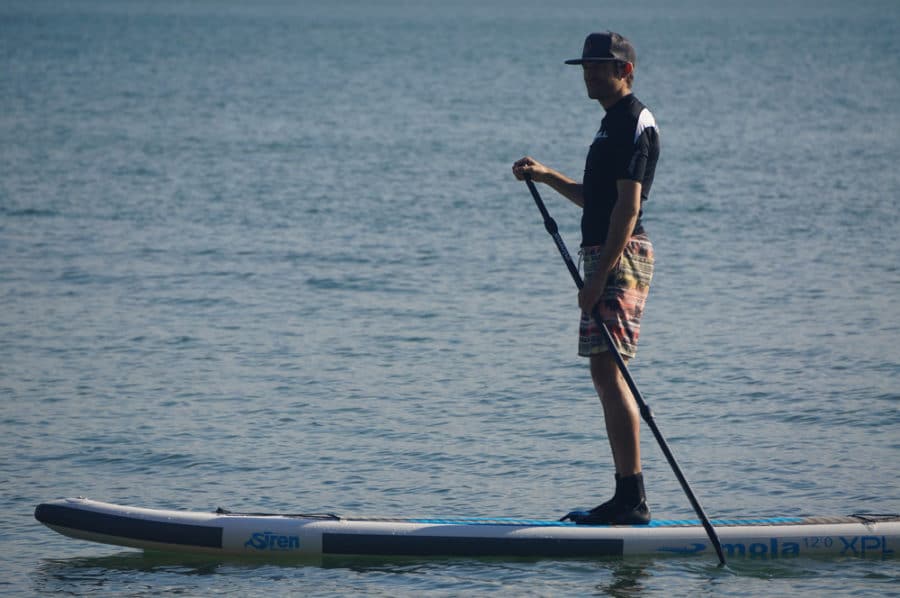 For warm temperatures in summer, a bikini or swim trunks/board shorts are sufficient. But often a Lycra top as paddle board accessory is an advantage. Here you can find good models from the surf area. We have selected two men and one woman model that we think are suitable.

Paddle Board wetsuit
If you want to do paddle in winter you need a wet suit or better a dry suit. Practical models for stand up paddling have gloves and shoes as a set. Since you are not permanently in the water (unlike to other water sports) you don't necessarily need the thickest suits. Even 2-3 mm can be sufficient.
Here is a selection of suits – all of them are practical to wear and comfortable.

---
Paddle Board Safety
For paddling in sea and white water the board should always have a leash (fishing line) as an accessory. But also beginners who feel insecure and are afraid of losing their board can make use of a leash.
A leash is a connection between one of your feet and your board – similar to surfing, which usually consists of a plastic-coated darts rope. For white water there are also special lines with a safety opening, so that you can still open them under water in case of an emergency. Here we have compiled the best paddle board leashes:

Paddle board life jackets as paddle board accessories
A life jacket is also recommended as an essential paddle board accessory. If you paddle with your inflatable paddle board far out into a lake, it brings an additional plus in safety. On some lakes in Germany, the use of a life jacket is mandatory from a certain distance from the shore and is punished in case of any violation.
Sure, you often don't like to wear the classic life jackets. They are uncomfortable, block your view and restrict your freedom of movement. There is a remedy for this! Ultrasonic slim neoprene vests as well as self-rescuing life jackets or manually releasable life jackets improve the comfort considerably. We recommend a slim model, for example from the kayak or wakeboard sport. However, most of these vests do not meet the requirements of a real life jacket with at least 100N buoyancy force.
An alternative to the life jacket can also be a life tube called Restube, which is inflated with a small gas cartridge in an emergency. Many free swimmers carry these tubes with them as a safety feature.
We have chosen 3 safety features for you, each from the categories neoprene vests, life jacket, rescue tube.

Stand up Paddling in calm waters seems relatively safe. But beware, you are out in nature and should be aware of the possible dangers and risks (e.g. winds, currents, thunderstorms). You should also be able to swim well – even if you do not intend to fall into the water. You should think about your safety.
---
Paddle Board pumps
As a rule, your Stand up Paddle Board should have a pump included in the delivery. If this is not the case, if you are unhappy with your pump or if it breaks down, we have selected the best paddle board pumps for you:
If you don't feel like inflating your iSUP by hand – for you there is THE alternative. An electric pump for the 12V connection in your car (cigarette lighter) is of course an enormous luxury which we do not want to withhold from you. We have reviewed several models in detail and wrote a review about electric paddle board pumps.

There are also very good additional pumps that we can recommend in case the pump of your iSUP does not work properly. Sometimes the cheaper iSUPS are sold with rather cheap pumps that are very difficult to inflate an inflatable SUP board properly and reach 15 PSI ~1bar for good stability. A double stroke pump should be enough to get a board comfortably up to the desired pressure in under 10 minutes.
Note: This review reflects our personal experiences and opinions about these products. It is not an official product test.